Forum rules
In questa sezione i nuovi iscritti possono aprire un topic per presentarsi.

Nel momento in cui un moderatore od un amministratore approvano il messaggio di presentazione, il nuovo iscritto raggiunge a pieno titolo lo status di Utente Registrato e puo' utilizzare pienamente il forum.

Agli utenti gia' registrati chiediamo la cortesia di NON aprire nuovi topic, ma e' possibile rispondere ai topic di presentazione gia' aperti, per accogliere con cordialita' i nuovi arrivati...
Pulcini

Posts: 23
Joined: 09 Jul 2015, 15:16
salve e' un piacere unirmi a questo forum,forza roma sempre.
---
batifrappa

Moderatore

Posts: 92697
Joined: 23 Jun 2001, 18:07
benvenuto!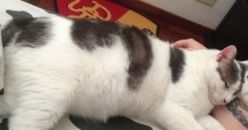 ---
Smash the prophets of doom (undertakers
)
--> LINK AL VIDEO
---
Giovanissimi Nazionali

Posts: 3670
Joined: 23 Jan 2008, 18:43
Benvenuto.
C'è solo la Roma
---